The Salon International des Métiers d'Art (SIMA) will make its big comeback on November 18, 19 and 20, 2022 in the prestigious lounges of the Bollaert-Delelis Stadium in Lens. Now recognized as an unmissable and emblematic event in the Hauts de France region, welcoming more than 150 exhibitors. This year, SIMA joins the Louvre-Lens "to celebrate its 10th anniversary" and will make it its "flagship" theme for 2022!
The SIMA is for 3 days, for professionals in the arts, an opportunity to promote the know-how of the arts and crafts sector to as many people as possible, to present the quality of their achievements and creations, to communicate, to raise awareness among young people, to market, sell their products and meet a targeted clientele in a single place.
7th edition of the Salon International des Métiers d'Art
The many new products for 2022 of this Exceptional event will revolve around current events in the territory and will strengthen its historic partnership with the Louvre-Lens museum: the theme "SIMA celebrates the 10th anniversary of Louvre-Lens" will highlight the first living room floor.
Thematic round tables, intended for the general public and professionals in the arts and crafts, will punctuate each day; a new space for crafts will be reorganized; schools and young people will discover a treasure hunt of "knowledge and materials" and exhibitors will be able to compete for different prizes.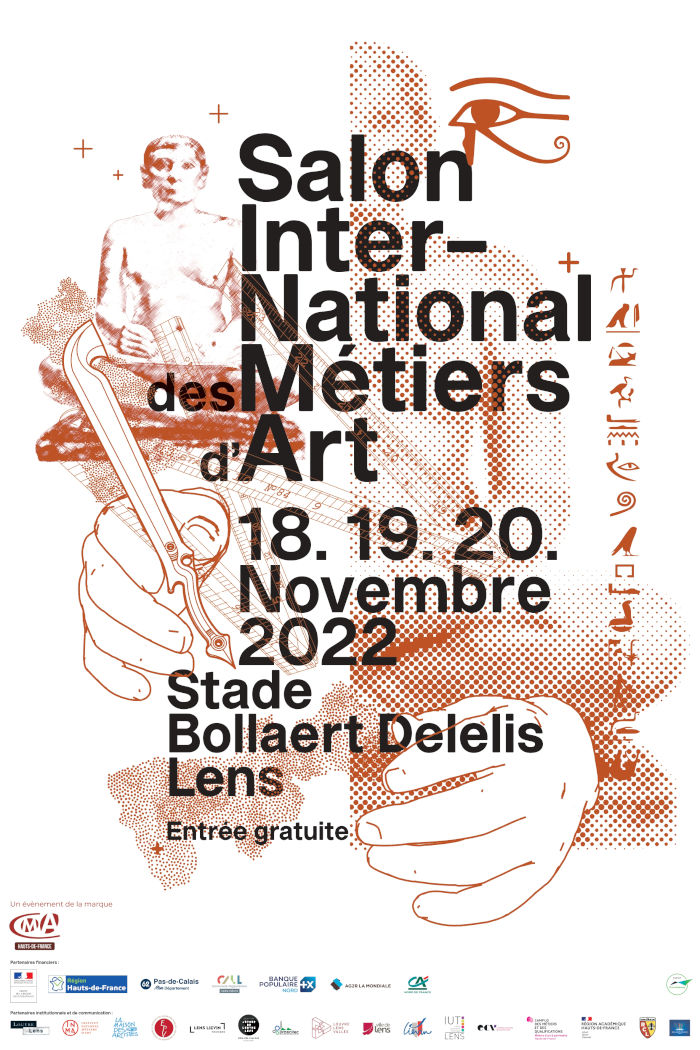 Come and share your passion, meet customers and communicate about your unique know-how!